Marcus D. Watson (Prof. Dr.)
African American and His Bulsa Wife Come Home
After being married to my lovely Bulsa wife, Sarah Akambasi, for 12 years, I finally decided to shift my anthropological research to Ghana and specifically to Buluk in the Upper East Region. Before Ghana, I was carrying out research focusing on Western development in rural South Africa.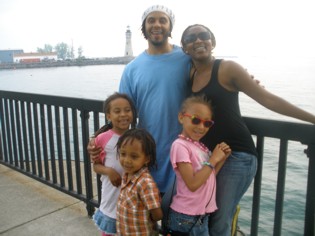 Marcus Watson, his Bulsa wife and his children
Sarah was there with me, learning about South Africa while helping me conduct interviews. While in South Africa, she even gave birth to our third born child, Sandema-Malik, whose name indicates our great desire to connect with Bulsa people, language, and culture. All of the great things that I imagined about Buluk were confirmed last summer as I was starting my second research project there. The people I met were diverse in their personalities and views but were equally beautiful, friendly, and helpful in my eyes. As a black American named for the freedom fighters, Marcus Garvey and WEB DuBois, I admit that, ideologically, I much prefer to focus on the good of Africa, not the bad, as well as on what unites Africa, not what divides it. However, I do not allow these heart-felt sentiments to enter into my research findings or conclusions.
The research I started this past summer focuses on digital technologies, such as cell phones and the internet, in Buluk. Most people love digital technologies because they make it easy to connect with loved ones who are far away. But do these technologies disconnect us from the people who are standing around us as we speak on the phone or surf the internet? If so, how does this disconnection change a society such as Buluk, where face-to-face relationships are very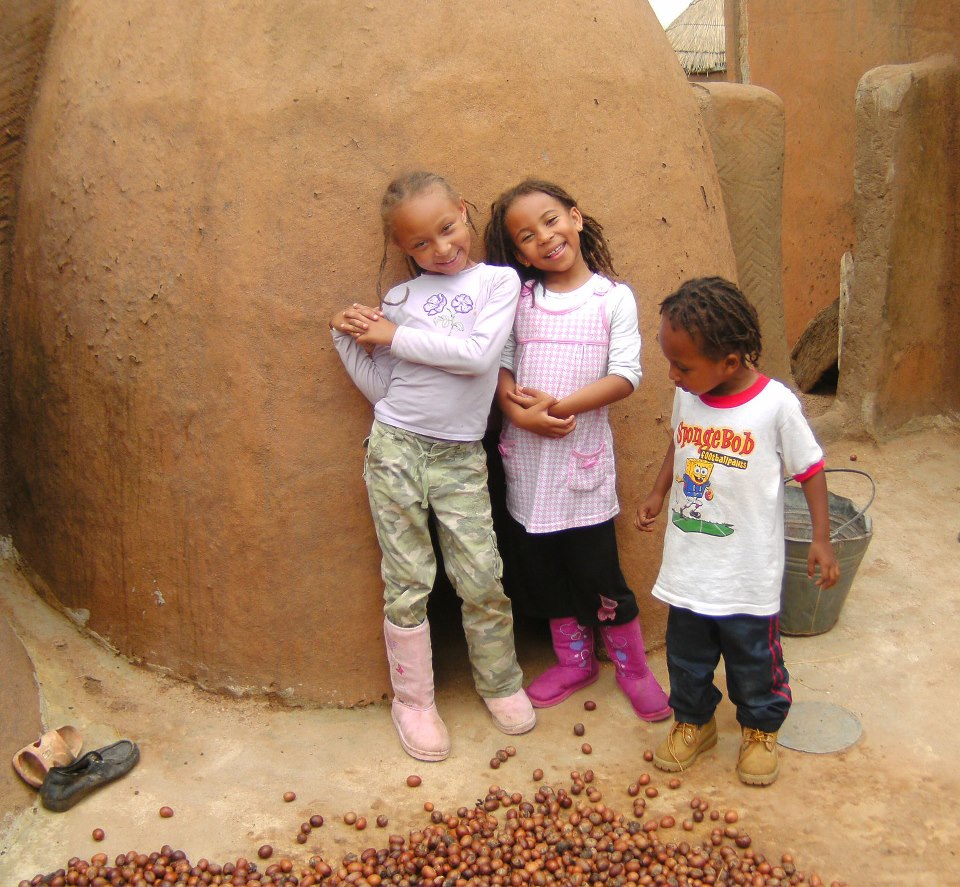 The Watson kids: Ketisa, Helisa and Malik Sandema
important? These are the questions I am asking in my research. As a professor in the Global & Area Studies Program at the University of Wyoming, my professional responsibility is to publish articles based on this research in journals focusing on
Africa and technology. However, it will bring me much more satisfaction to share my findings with the Bulsa community that has embraced me and helped to make my research possible. If you have ideas about how I can share my findings, please email me and let me know (mwatso10@uwyo.edu). Or, perhaps you can wait and tell me personally when my family and I come to visit Buluk to complete my wedding.
The best thing that happened last summer in Buluk was that Sarah and I got married again. Or perhaps it is more accurate to say that we fulfilled more of our wedding obligations. It was thanks to the Sandemnaab Azagsuk Azantilow Ayieta, who we had the honor of seeing enskinned, that we learned more about Bulsa wedding traditions and began fulfilling them. With Sandemnaab Azagsuk Azantilow Ayieta himself representing my family, I went to the market and bought cola nuts, tobacco, and other small presents that are used to "open the gate."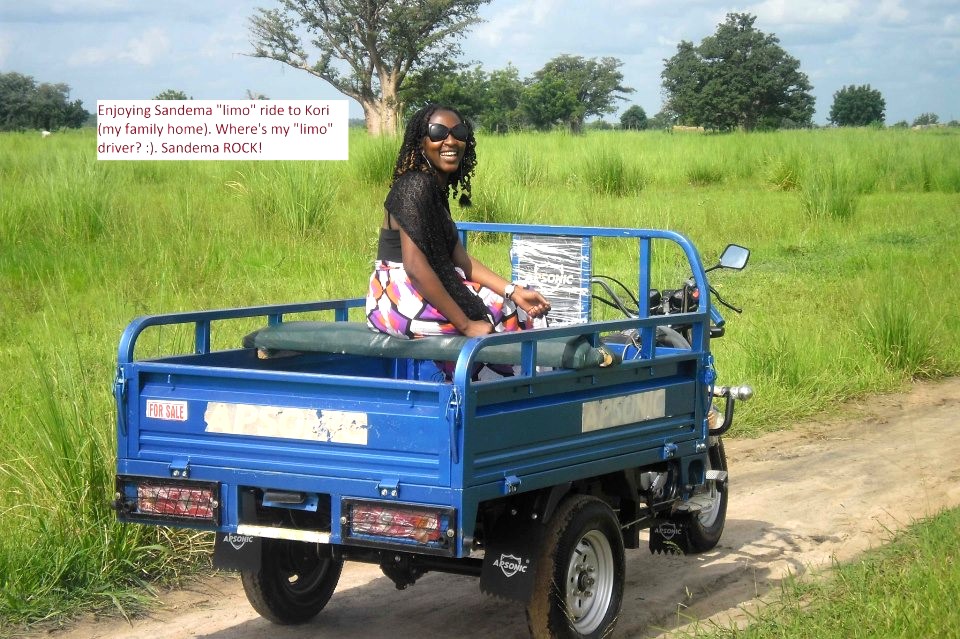 Sarah on the "Motor King"
Sarah and I, accompanied by our good friends Winston and Martin, rented a tricycle buggy (also known as "Motor King" in Ghana) and rode out to Kori to see the Akambasi side of Sarah's family. After lengthy deliberations, the small presents were accepted by the Akambasis and the gate is now open. I learned that the "gate being open" means that Sarah can now leave her family to come to my family; she can also start trying to have children. Of course she has already completed both of these actions (thanks be to God), so the next steps are to present dog meat to my brothers-in-law (Kayiita) and to "close the gate" (Nansiung lika). We hope that these steps will happen in the next few years.
Marcus D. Watson, Ph.D., Aisstant Professor
Global and Area Studies;
African American and Diaspora Studies; University of Wyoming
mwatso10@uwyo.edu (307) 766-4169