Ayuekanbe Atagabe
Edward Atagabe
(February 24, 1944 – February 28, 2014)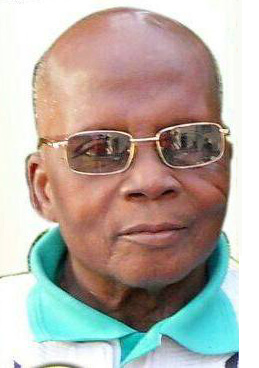 Mr. Edward Ken Atagabe was born in Doninga to Ambolewen Ajaam, kambonab (sub-chief) of Dilongsah (Doninga) and Anambanglie Ansoba of Siniensi (Naab-yeri) in 1944. He attended Sandema Middle Boarding and Tamale Secondary School before training as a teacher at Presbyterian Teachers' Training College at Akropong in 1967. After working briefly as a teacher, he pursued a degree program in Business Administration at the University of Ghana. Then he went on to do an MBA (Master in Business Administration), Accounting Option, at Portland State University, USA, in 1976.
Back in Ghana he worked at the Ghana Audit Service in Accra, Tamale and Bolgatanga until his retirement in 2004. During his active career with the Audit Service, he undertook several audit assignments in New York, Kenya, Senegal, Somalia and Liberia. A year to his retirement he was assigned as a Resident Auditor of the United Nations Missions in Sierra Leone.
After retiring from the Ghana Public Service, he established his own financial management consultancy where he served as the Chief Executive Officer (CEO). He also took up social responsibility as the Chairman of the Board of Directors of Builsa Community Bank for three consecutive times.
Mr. Atagabe was a staunch Catholic, baptized, confirmed and also blessed his marriage in 1985 in Tamale. He was a member of the Knight of Marshals and the Builsa Christian community. Due to a passion as a being a member of the Knight, he was made a passed Grand Knight and passed Grand Knight Advisor. Edward is survived by a beautiful, hardworking and industrious wife, five children and five grandchildren.