Danlardy Amoak Leander (ed.) and others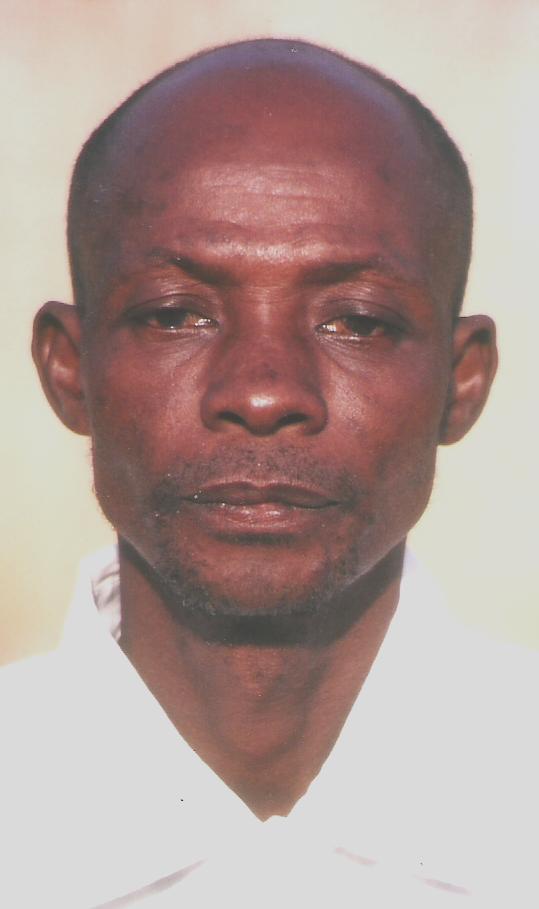 News from Buluk: 2001-2003
Sources: Danlardy Amoak Leander, Ghana Newspapers, Builsa Wapaala, Internet and others
23.8.01 NPP delgates from Bulsa North and Bulsa South and other delegates met at Accra (Legon Hall) for a congress to elect the Party's National Executives: chairman, vice- chairman, 2nd vice-chairman, youth organiser, treasurer, women organizer.
6.9.01 Death of Gbedema Chief, Naab Apaarinchang.
7.9.01 General meeting on child survival at the Wiaga Community Centre; trainees sent out to educate people in the communities about how to keep their children safe from diseases and the right nutrition to offer to their children.
15.9.01 Ordination of Fr. David Akanbang from Sandema Balansa at Bolgatanga catholic church. People and church choirs from various villages in Bulsa attended. On the following day he celebrated his first mass at Sandema Catholic Church.
7.-10. 11.01 Training of Health Teachers on HIV and other diseases at Sandema.
7.12.01 National Farmers' Day celebration all over the country. Holiday for workers and school children.
11.12.01 On this day electricity started in Wiaga at the Community Centre.
14.12.01 D.C.E. commissioned a new ward for the Wiaga clinic. Present were Wiaga-Naab, elders, headmen, Bishop representative, Sandema-Naab representatives etc. Two new quarters were also built for the hospital staff.
19.12.01 Bulsa chiefs and their subjects celebrate the annual year's Fiok festival at Sandema.
19.12.01 Sandema-Naab, Azantinlow celebrates his 70th year of chieftaincy in Bulsa.
27. - 29. 12. 01 Wiaga convention begun lasting 3 days. Present were: Wiaga-Naab, elders, headmen, M.O., D.C.E. etc., durbar.
8.1.02 Ministers from Accra and UE Regional Minister visited Sandema to meet the DCE, Sandema-Naab, other chiefs and elders, headmen, assemblymen etc. to celebrate the NPP 1st anniversary.
14.-21.3.02 Voluntary workers begun house to house treatment against elephantiasis.
22.3.02 Beginning of registration for voters' registers from 7 a.m. to 5 p.m.; daily for 10 days. Personse above 18 years are qualified to register. A one-day training course for registration officers and assistants had taken place on March 3, 2002.
12.4.02 First rainfall of the year 2002, second rainfall on the following day. Many farmers already started planting their early millet.
23.-29.4.02 Exhibition of the Voters' Register exercise and a check-up with the identity cards.
7.5.02 Announcement of the outbreak of army-worms destroying food crops over URA-Radio. After a two-days' rainfall the danger of army worms diminished. Spraying by agricultural workers continued.
23.-24.5. Vitamin A supplementary exercises carried out by Health Workers and voluntary workers from house to house in the district (each person was given a drop into the mouth).
27.5.02 Public holiday for school children. Postponement of the African Day celebration which was on a weekend (25/05/02) (the African Day was resumed under Kuffuor).
2.7.02 JSS students re-writing the BGE again, due to a leakage which resulted to the cancellation of their first BGE between 22nd - 25th April, 2002
11.7.02 A group of health workers organised a talk on HIV/AID at St. Martin's for school children in Wiaga.
6.8.02 Voting began today to elect one Assemblyman each for the various sections and ten Unit Committee members in some parts of the country. 94 people contested for the seats, among them 7 women. (A list of the elected assemblymen can be seen in Builsa Wapaala, page 5).
16.9.02 (From Builsa Wapaala, p. 4:) Inauguration of the new Bulsa District Assembly at Sandema. On the same day the new Presiding Member of the Assembly was elected by the assemblymen. Candidates were Mr. Joseph Henry Akanpatulsi (Assemblyman for Siniensi) and Mr. Joseph Ayombil (Assemblyman for Gbedema central). Joseph Henry Akanpatulsi was elected in the second round.
29.9.02 Diamond Anniversary Celebrations at (catholic) Wiaga Parish. Theme: "75 Years of Evangelisation in 'Buluk', the Way forward". It started on September 28th, with a URA-Radio Forum in Bolgatanga. The official launching took place on September 29th in Wiaga.
9.10.02 As part of his three-day tour of the Upper East Region, President John Agyekum Kufour, accompanied by ten Ministers of State, visited the Bulsa District, paid a courtesy call on the Sandem-Naab and announced that the remaining untarred portion of the Chuchuliga - Sandema road has been given out on contract for completion.
21.11.02 - 17.1.03 Dr. Franz Kröger stayed in Wiaga to continue his fieldwork on divination and Bulsa earth cult; on January 7, 2003 he was visited by Dr. Hans Peter Hahn (University of Bayreuth, Germany) who returned on the same day to Kollo (Burkina Faso), where he conducted fieldwork among the Kasena.
6.12.02 Farmers' Day celebration took place in Sandema marking the 18th anniversary of farmers in Ghana. Present were: Reg. Minister; District Chief Executive, chiefs, farmers etc. (UE Regional farmers' Day). Winners: 1st price: James A. (Navrongo), 2nd: Enorse A. (Chuchuliga).
9.12.02 Introduction of Ghana's new currency (10,000 and 20,000 Cedi-notes) to the public of Wiaga (television show at Goansa).
20.12.02 First Day of Fiok Festival in Sandema; present were the chiefs of Sandema, Wiaga, Kadema, Siniensi... at about 3 p.m the Vice-President, Mr Alhaji Aliu Mahama, the Regional Minister, Mr. Mahami Saalifu, and several other ministers and high officers arrived; men of Sandema-Abilyeri performed a short drama about Babatu, his being captured by the Bulsa and his successful escape
On the second day (21st Dec.) the traditional archery competition took place. The target was placed at such a long distance and the wind was so strong that nobody could hit it.