Sir Azantinlow, Paramount Chief of the Bulsa, 70 Years in Office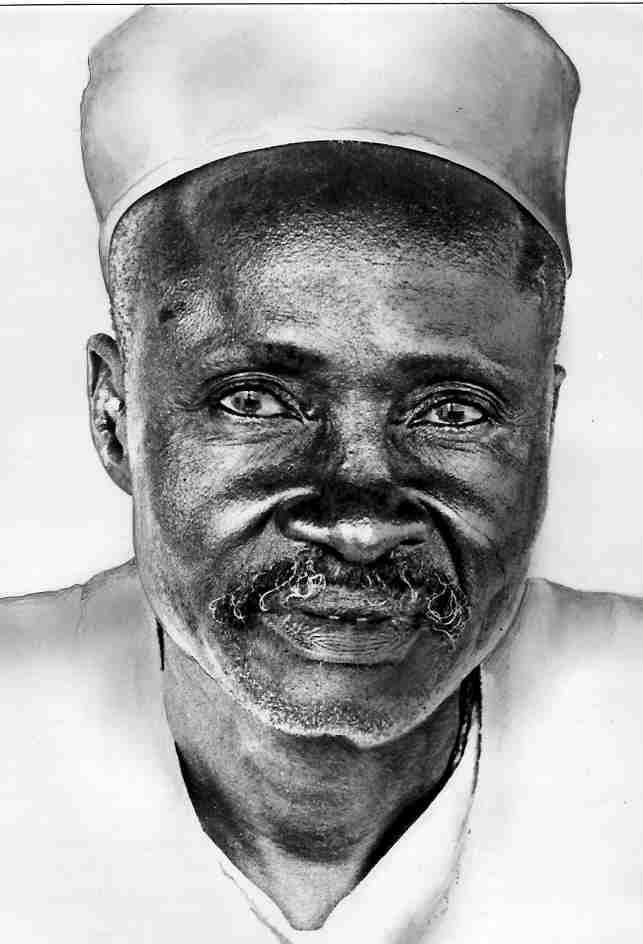 On November 16, 1931, i.e. exactly 70 years ago, his Excellency, Sir Azantinlow was elected and became the 4th paramount chief of the Bulsa. For this reason we publish articles and data about him and his office.
Franz Kröger
THE PARAMOUNT CHIEF AZANTINLOW SEEN THROUGH THE EYES OF A EUROPEAN
I remember quite well my first visit to the chief in 1973 and the many more meetings and talks that took place after that time. Looking back at the long time of friendship I feel surprised how little has been altered since my first visit. Even the Sandemnaab's physical appearance has not changed very much. Though we are now quite familiar and he immediately recognizes me from my voice, he always receives me dressed up in one of his royal gowns. Without doubt he is conscious of his high office and every movement and utterance is filled with dignity and authority. But nevertheless you feel a certain fatherly warmth in his attitude to a stranger. He can listen to the problems of a guest, is ready to help him as much as he can and seems to be very interested in the conditions and problems of Europe.
I have always enjoyed my visits to the Chief's Palace. May God give the Sandemnaab many more years of life in good health.
The Sandemnaab at the election of the new Kadema-chief on February 2, 2001

Links:
Sir Azantinlow in London, May 1953
Sandema Chiefs and Paramount Chiefs
R. Schott: How I Met Sir Azantinlow...For the First Time